STARTUP TO ENTERPRISE, WE've got you covered
Our HubSpot Services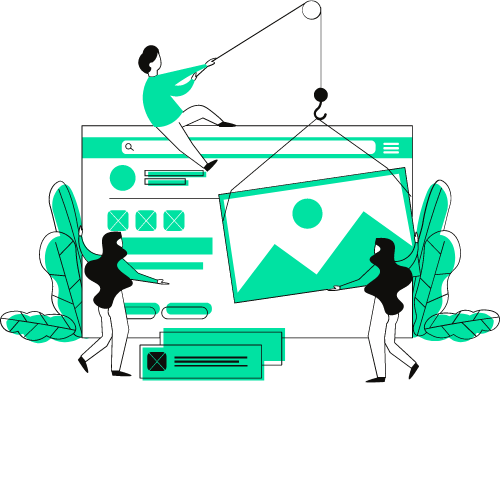 Onboarding + Implementation
We'll help you set up and customize your HubSpot portal to get the most out of this powerful tool. From custom properties to in-depth reports, we'll set you up for success.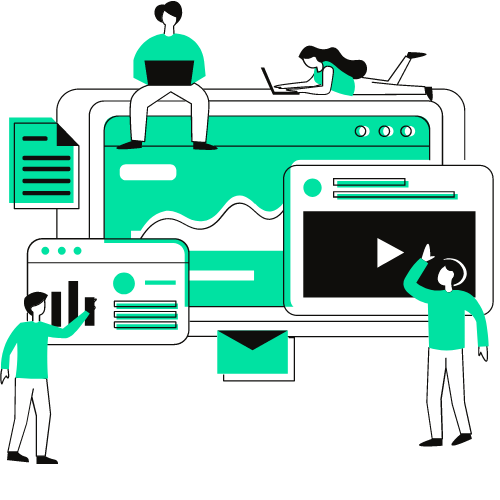 HubSpot Management
Need a HubSpot Expert on your team? We're here to help. We work as an extension of your team to make sure you're getting the most out of the tool.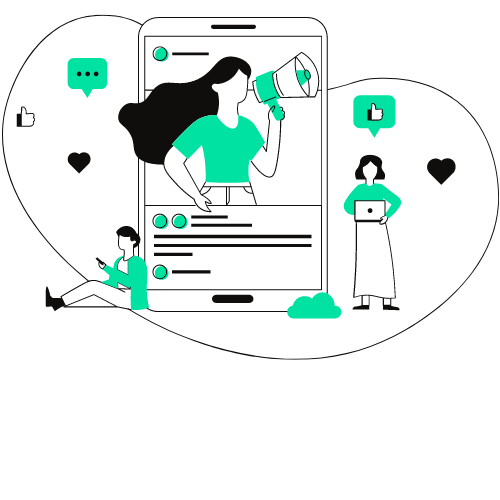 Campaigns + Content Creation
You've got the right tools, now you need the right campaigns. Our inbound experts will create content that converts and develop campaigns to support your lead generation efforts.
Flywheel Methodology Explained
We've adopted the flywheel methodology because it explores the momentum you gain when you align your entire organization around delivering a remarkable customer experience.
Attract your audience
Engage your prospects
Delight your customers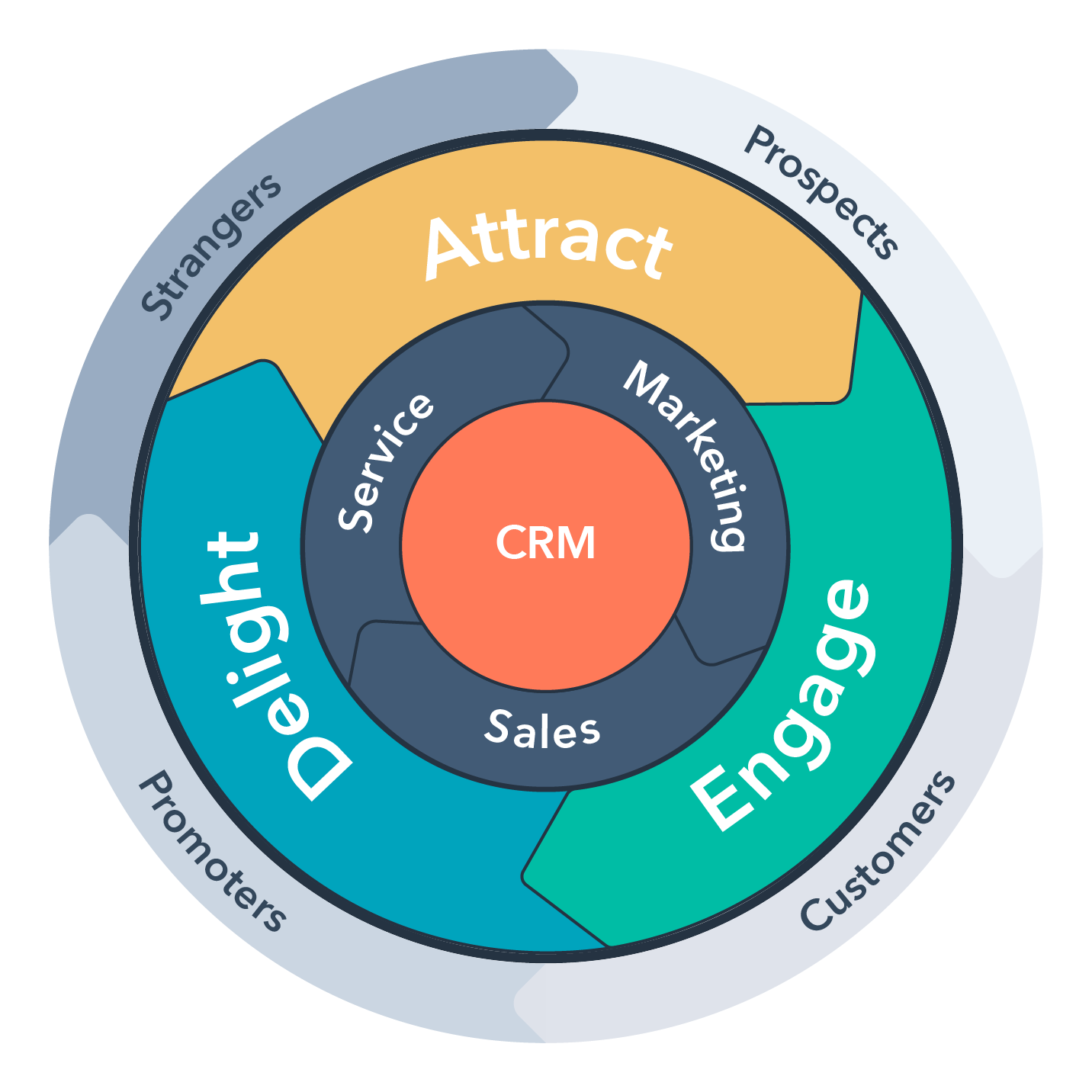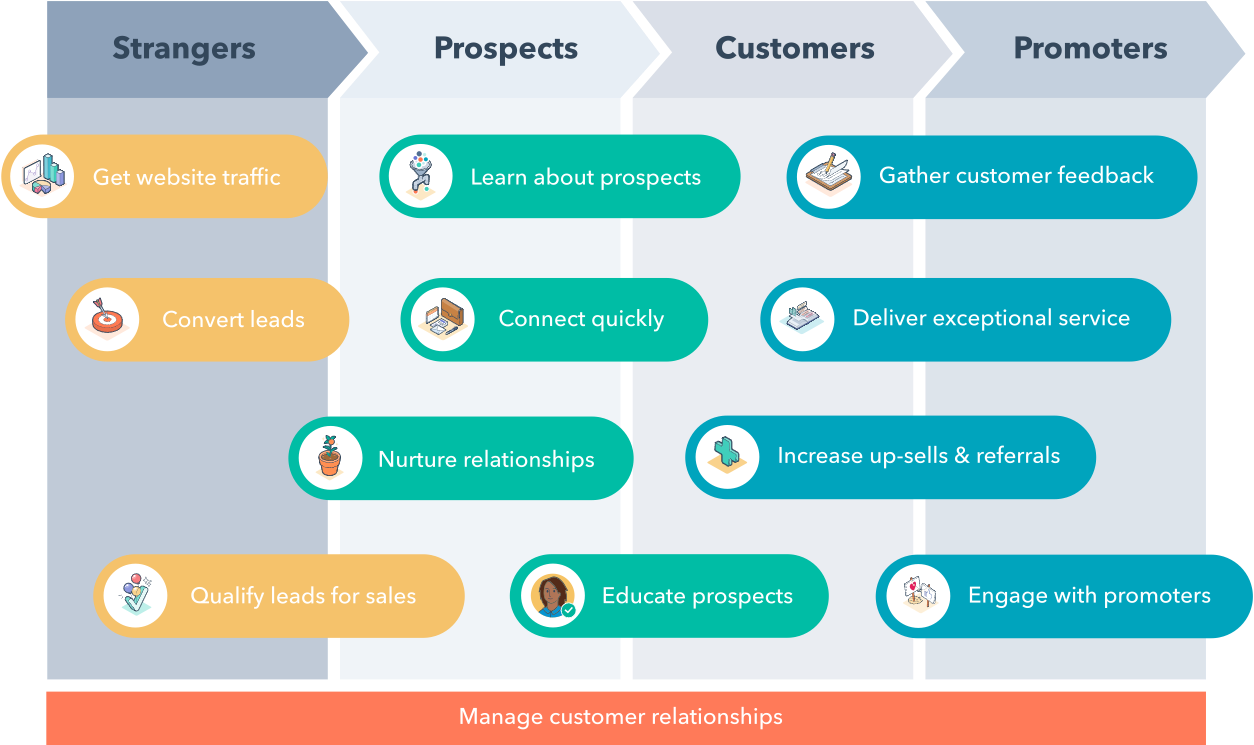 Your Customer's Journey
Customer journeys are the sum of individual personalized experiences with your brand. We tailor every interaction based on customer data to create ongoing, seamless journeys through every brand touchpoint.
Our Customers Have Nice Things To Say
I'm so thankful for Trading Up Media! They've built my marketing from the ground up. From setting up automations with HubSpot to building out reporting and tracking attribution on my advertising efforts. They have not only made my life easier, but have help me to build incredibly strong relationships with my customers.
The Trading Up Media team is our secret weapon! I've thrown a lot of curveballs at the Trading Up Media team. And not once have they been unable to figure something out. Their HubSpot knowledge and experience has been so helpful for our team. Catherine is always super pleasant, incredibly responsive and always willing to stop what she's doing and jump right in to lend a hand.
Business is booming thanks to the Trading Up Media team! HubSpot's marketing tools have helped us create better experiences for our customers, helping us to make lifelong customers. They are great to work with and are experts in all things HubSpot and Digital Marketing.
Since working with Trading Up Media, our conversions have gone up tenfold and we are retaining more business. Our whole process has gotten so much better from start to finish. It has been a fantastic experience and we are really thankful we found Trading Up Media.